The Chronicles of Huttle
Tom Huttle has a knack for finding wacky trouble.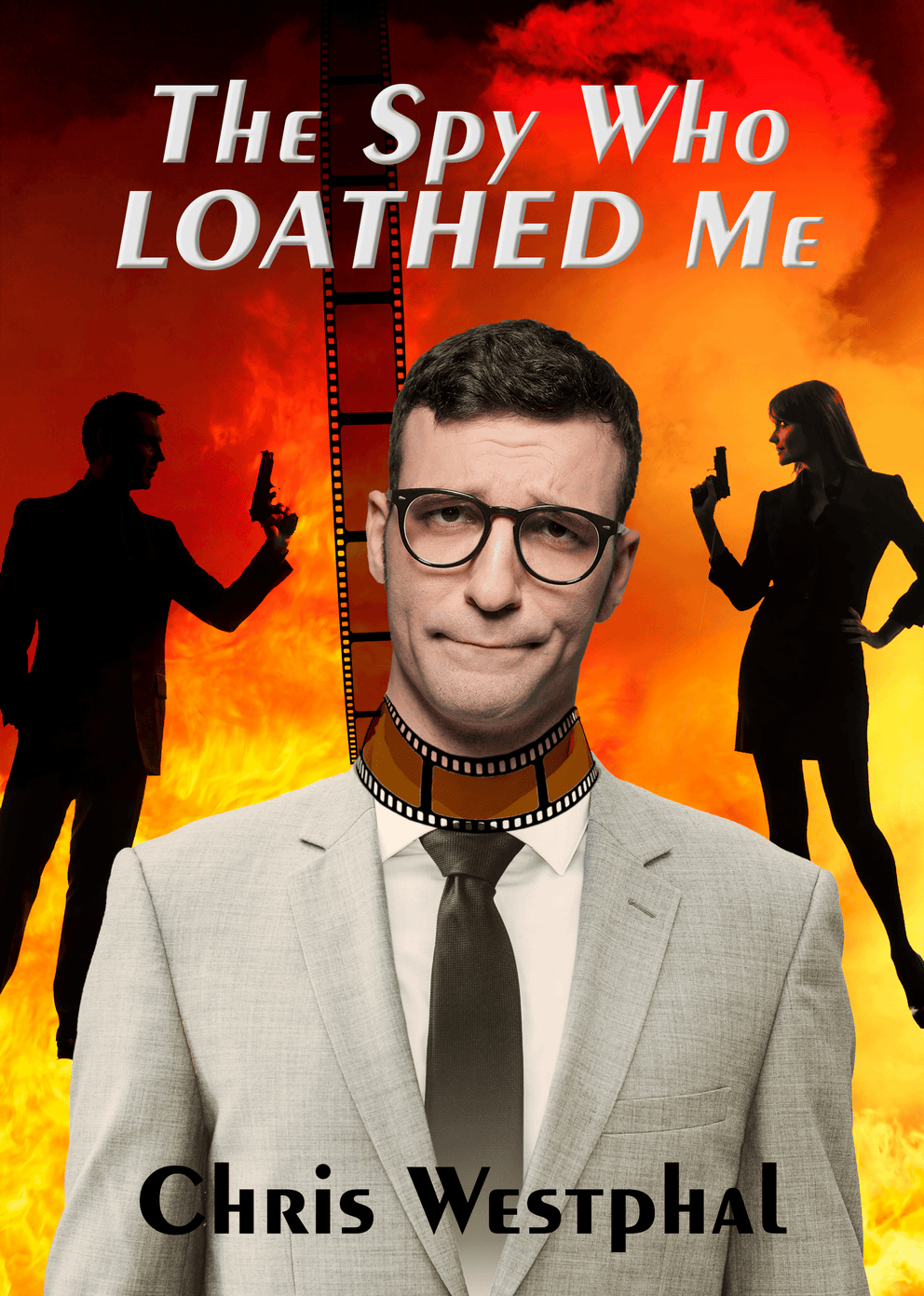 Chris Westphal
The Spy Who Loathed Me
from

$2.99

$16.50
Hollywood, 1982. Struggling sitcom writer Tom Huttle has the ideal side gig: writing personality profiles for an insurance company's newsletter. If only he knew that the company is a CIA front. When a CIA agent is murdered, Tom is the key suspect—at least in the eyes of bumbling FBI Special Agent Terrance Tillberry. If Terrance weren't hopelessly in love with undercover KGB agent Petra Tarasova, maybe he would see that Tom has no idea what's going on. But this is Hollywood. Nothing is really what it seems.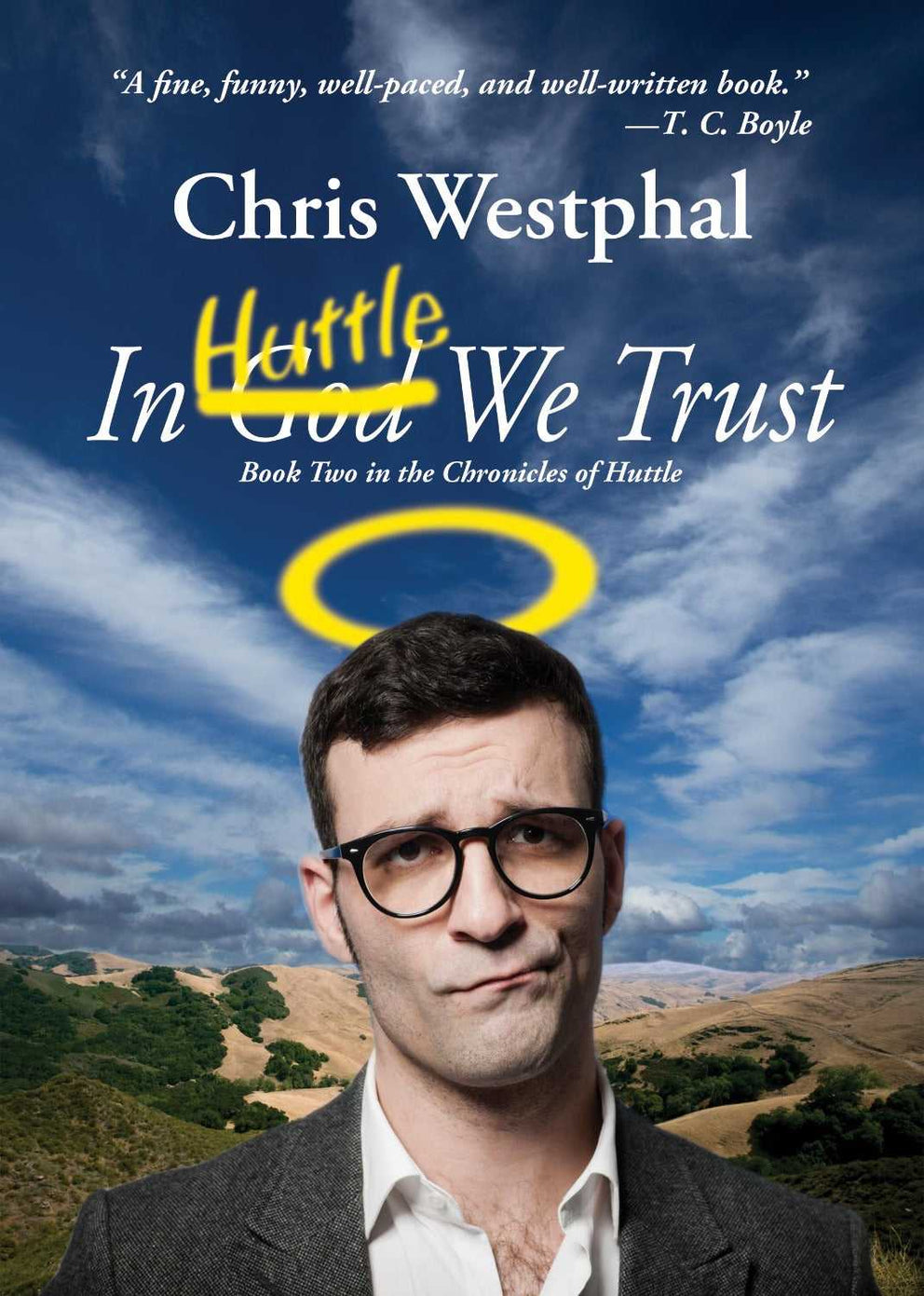 Chris Westphal
In Huttle We Trust
from

$2.99
It's the early 1990s, and Tom Huttle has abandoned film and television writing for a more stable, although far less glamorous, career as a business writer. When he finally sells his first book—Garbage—he believes that wealth and celebrity are just around the corner. With his wife and son, he moves to tiny, isolated Echo Valley. The place seems ideal, until Tom learns that life there is dominated by Bagnoosianism, a crackpot religion presided over by the enigmatic Swami Bagnoose. Tom's wife soon succumbs to the cult's allure, while his fragile son falls under the spell of a shifty conman from long ago in Tom's life. Meanwhile, Tom's agent makes increasingly bizarre demands for the book, and Tom nurtures a maniacal fondness for pink lemonade. And then things began to get weird. In Huttle We Trust is book two in the Chronicles of Huttle.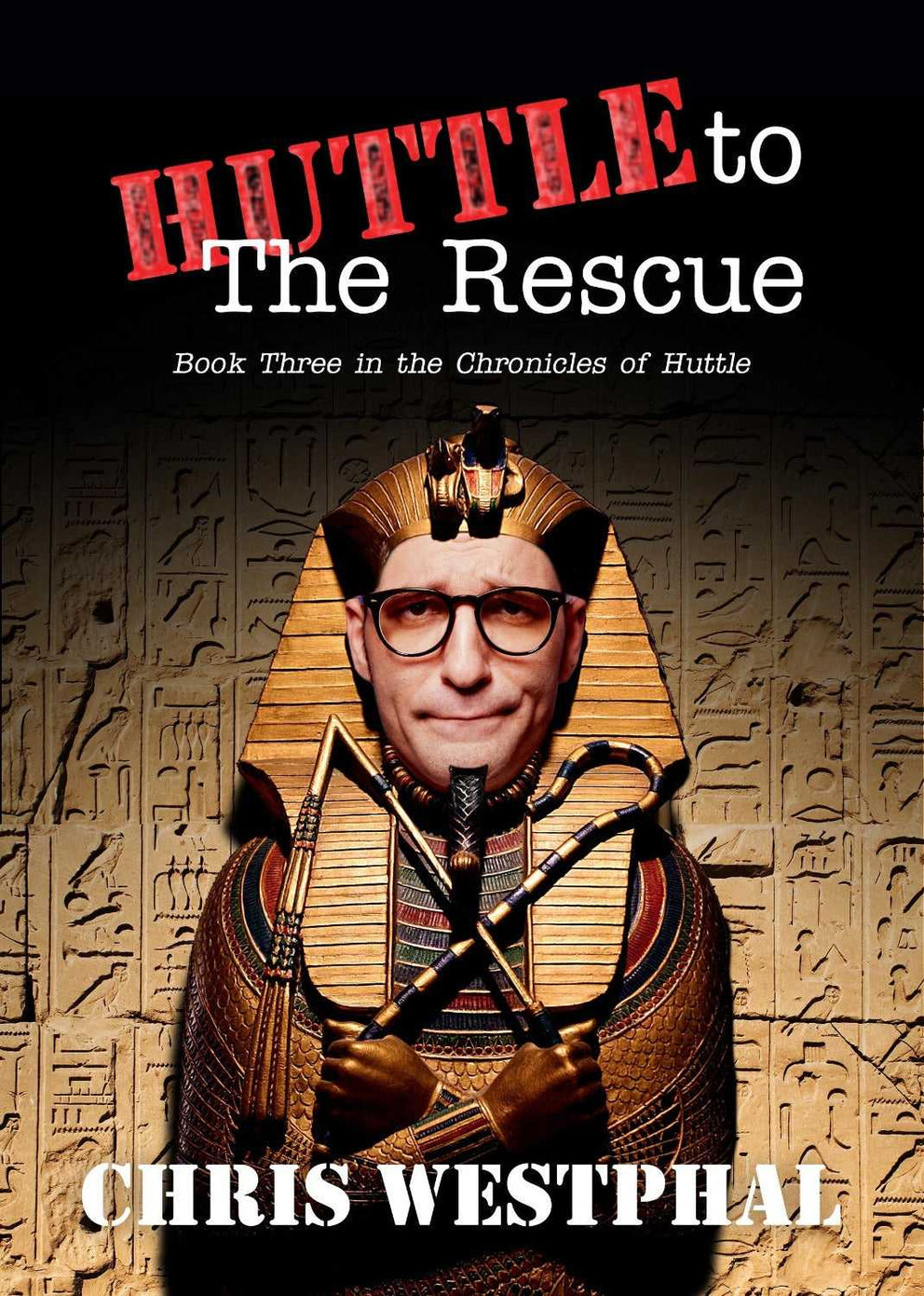 Chris Westphal
Huttle to the Rescue
from

$2.99
The Emperor of Japan is a pyromaniac, living in the orange groves of Echo Valley as he plots revenge against Tom Huttle, who he believes has ruined his life. Meanwhile, Tom is in Baltimore to collect a writing award, while his wife and her bawdy traveling companion have been kidnapped by terrorists in Cairo. It's up to Tom to save the day. The third book in The Chronicles of Huttle is an intricately constructed black comedy that skewers everything from post-Cold War paranoia to sexual taboos to our fascination with youth, beauty, and celebrity. Huttle to the Rescue is book three in the Chronicles of Huttle.
Chris Westphal
The Pyongyang Paradox
from

$2.99
Where the spy novel and novelist intertwine After decades of writing utilitarian copy for trade magazines, Tom Huttle believes that he is on the path to a glamorous new life when he completes the first chapter of his novel, The Pyongyang Paradox, featuring dashing hero Buck Samson. The novel might give Tom the confidence he needs to pursue the woman of his dreams, and fulfill his abiding conviction that he is destined for a life of action and romance. Tom gets more excitement than he bargained for when the explosion of a top-secret satellite sends him to Buck Samson's fictional world, just as Buck takes over Tom's pedestrian life. For Tom, living a life of relentless peril and intrigue is a far cry from writing about it, and Tom's normal world may not be ready for the likes of Buck Samson. A rollicking blend of espionage, romance, and science fiction, The Pyongyang Paradox is laced throughout with Chris Westphal's quirky brand of dark humor and psychological insight.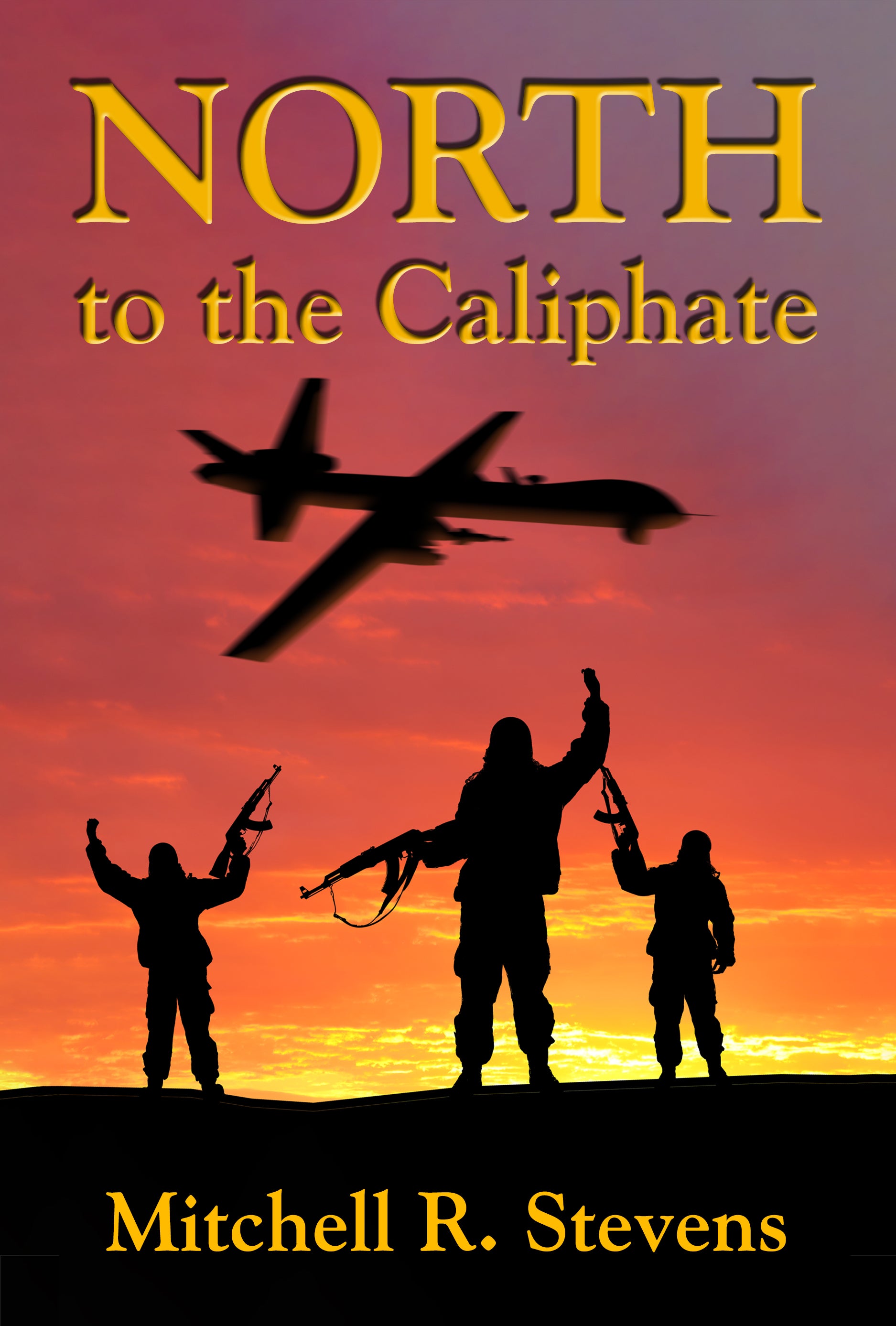 Mitchell R. Stevens' terrifying tale of robotic AI run amok.
David Dean
D.J. Palladino
Josh Pachter
LaDonna Humphrey
Steven W. Booth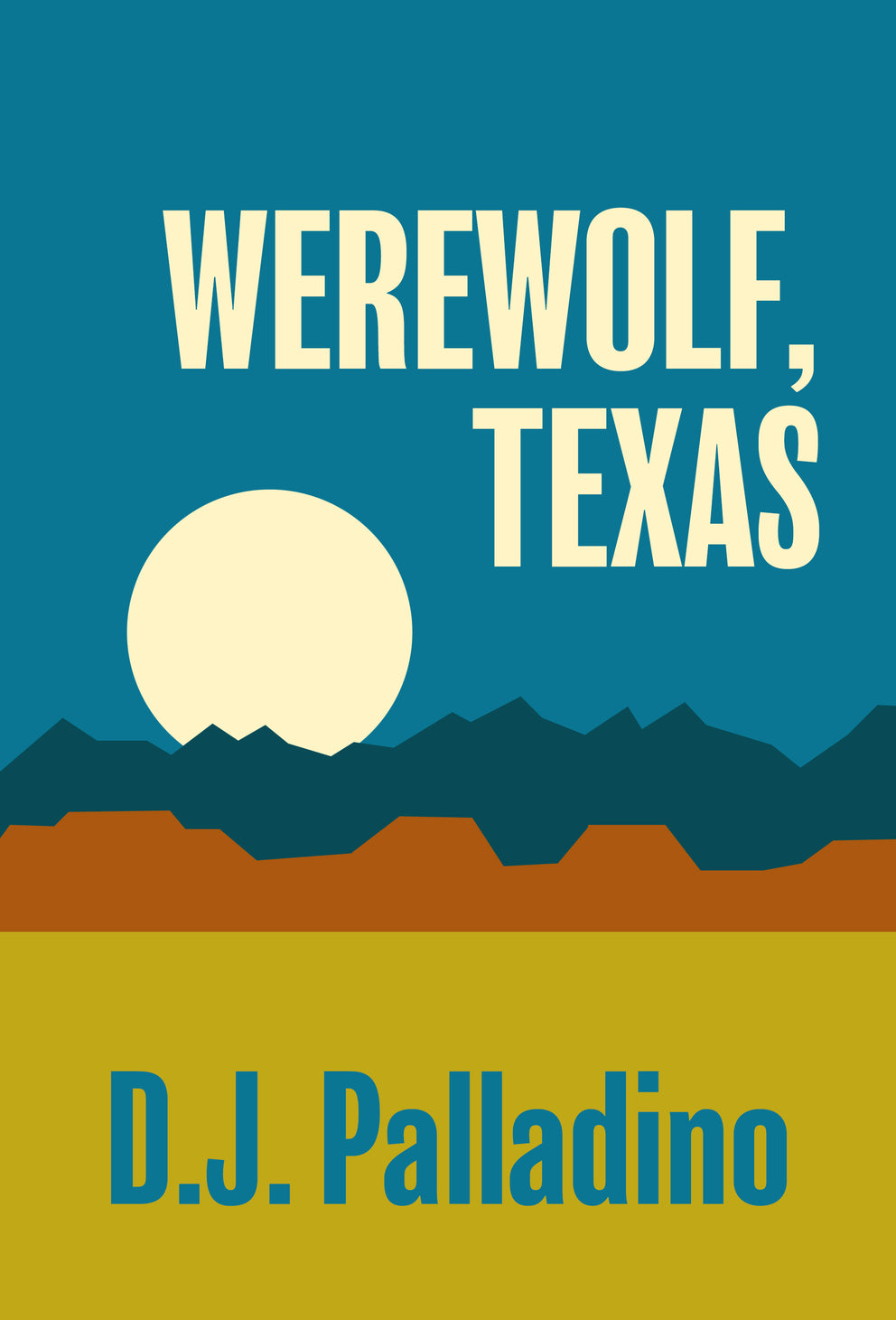 D.J. Palladino
Werewolf, Texas - a Grim Love Tale by D.J. Palladino
$18.95
There are no werewolves in Texas... Right? Research wizard John Shaney launches his career as a grad student at University of Texas, Austin planning to investigate how chemistry can transform human lives for the better. One moonlit night downtown, however, Shaney discovers unexpected and more pleasurable mysteries surrounding one Lila May Wulfhardt and her well-heeled, eccentric family while crossing paths with something more ancient than love and money, something that also wants to change the lives of hapless locals. John Shaney's world is about to become seriously weird and deadly dangerous, yet ultimately transformative. Werewolf, Texas is a gripping and vividly dark story of a blood-thirsty dynasty set on preserving their power. With Palladino's unique voice, this grim love tale explores the not-so-secret dark world of the Wulfhardt family.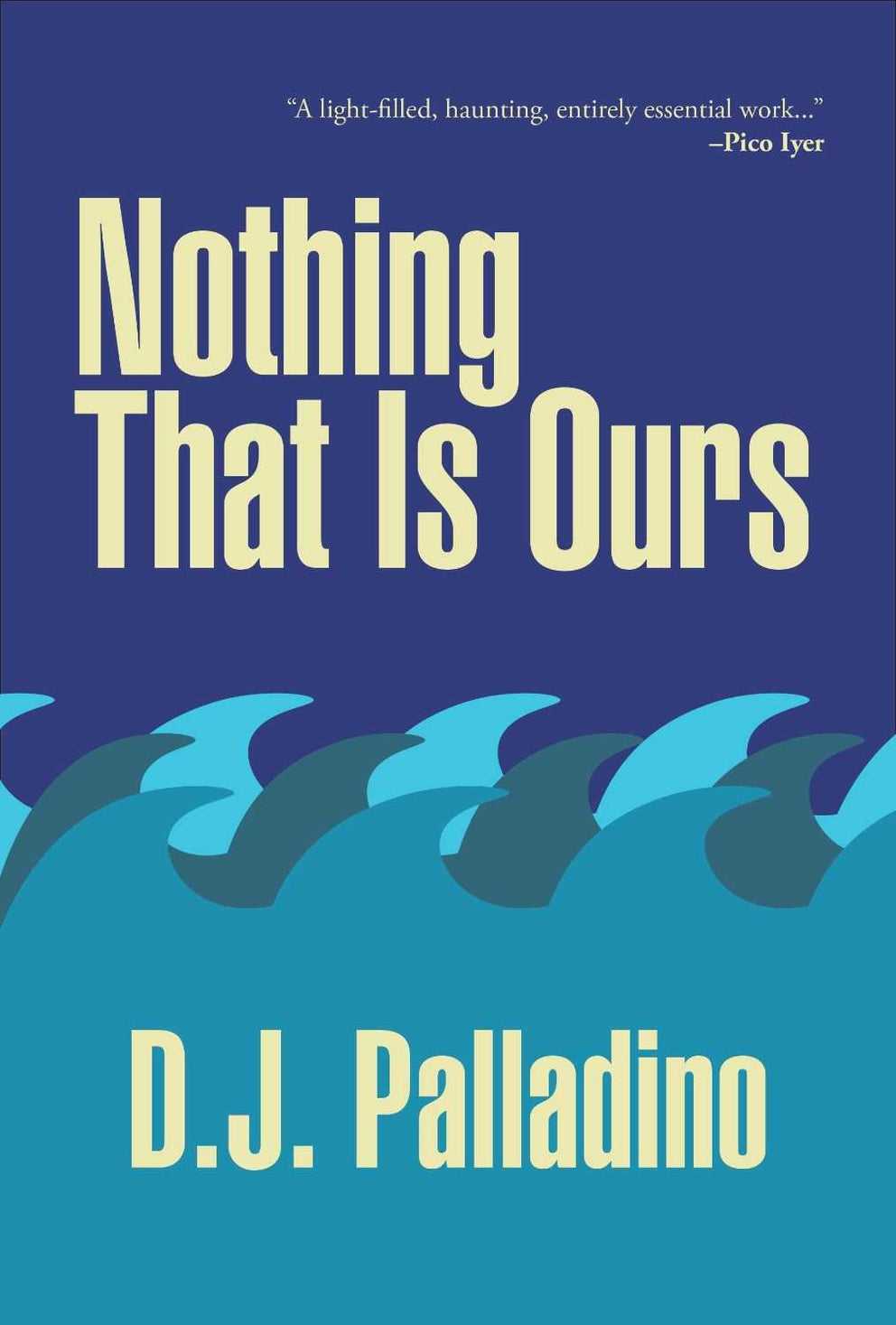 D.J. Palladino
Nothing That Is Ours
$17.95
On a gray winter day in 1958, the body of a man washes up on Santa Barbara's breakwater. He has wounds much like those of the crucified Christ. Trevor Westin, a young writer with deep family connections to the city, sees murder where the local press and powers that be see only a simple case of drowning. Trevor goes on a dangerous search for answers. Along the way he will cross paths with beatniks, beach bums, Aldous Huxley, Dennis Hopper, and agents from the CIA. He will also be introduced to the brave new world of hallucinogenic drugs. Meanwhile, off the coast of Santa Barbara, at the bottom of the sea . . .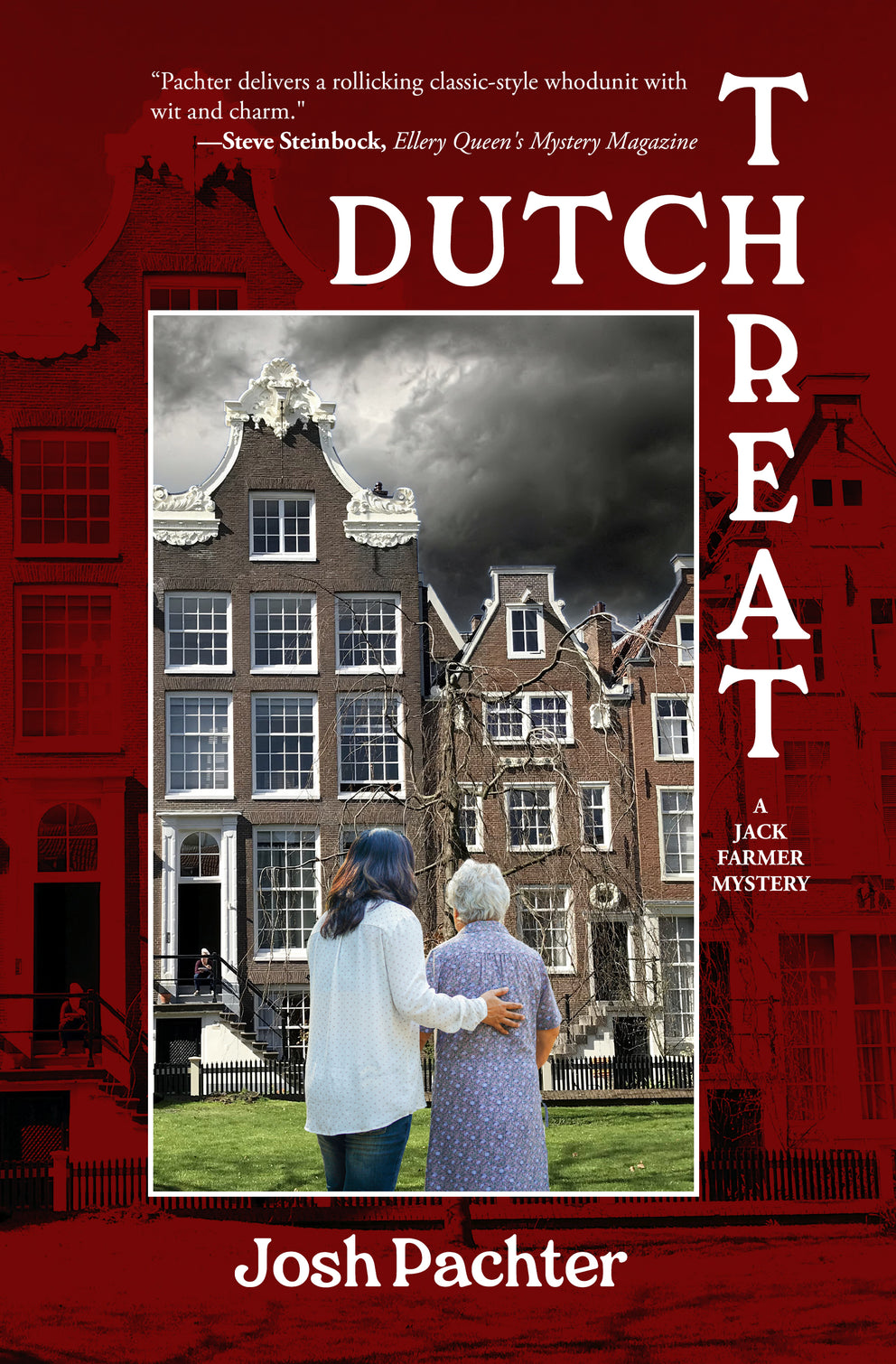 Josh Pachter
Dutch Threat
$17.50
All work and no play make Jack a dull boy. But when one of his professors offers to send American grad student Jack Farmer to Europe to do historical research in Amsterdam's Begijnhof—a peaceful closed community in the heart of the bustling Dutch capital—Jack looks forward to a summer of mostly play and not much work. Then he meets Jet Schilders, an attractive young nurse who takes care of the elderly woman next door, and realizes that his summer in The Netherlands might just turn out to be even more fun than he'd hoped.When the woman next door is brutally murdered, though, and her nurse turns out to be the prime suspect, Jack and Jet join forces in an attempt to find the real killer and clear her name. But their investigation puts them in Dutch with the local police, and a second murder raises the stakes … and paints a target on both of their backs."Dutch Threat has wit, charm, and lovely crisp prose—everything that's great about Josh Pachter's short fiction. His debut novel was a long time coming, and it was well worth the wait!" —Tom Mead, author of Death and the Conjuror and The Murder Wheel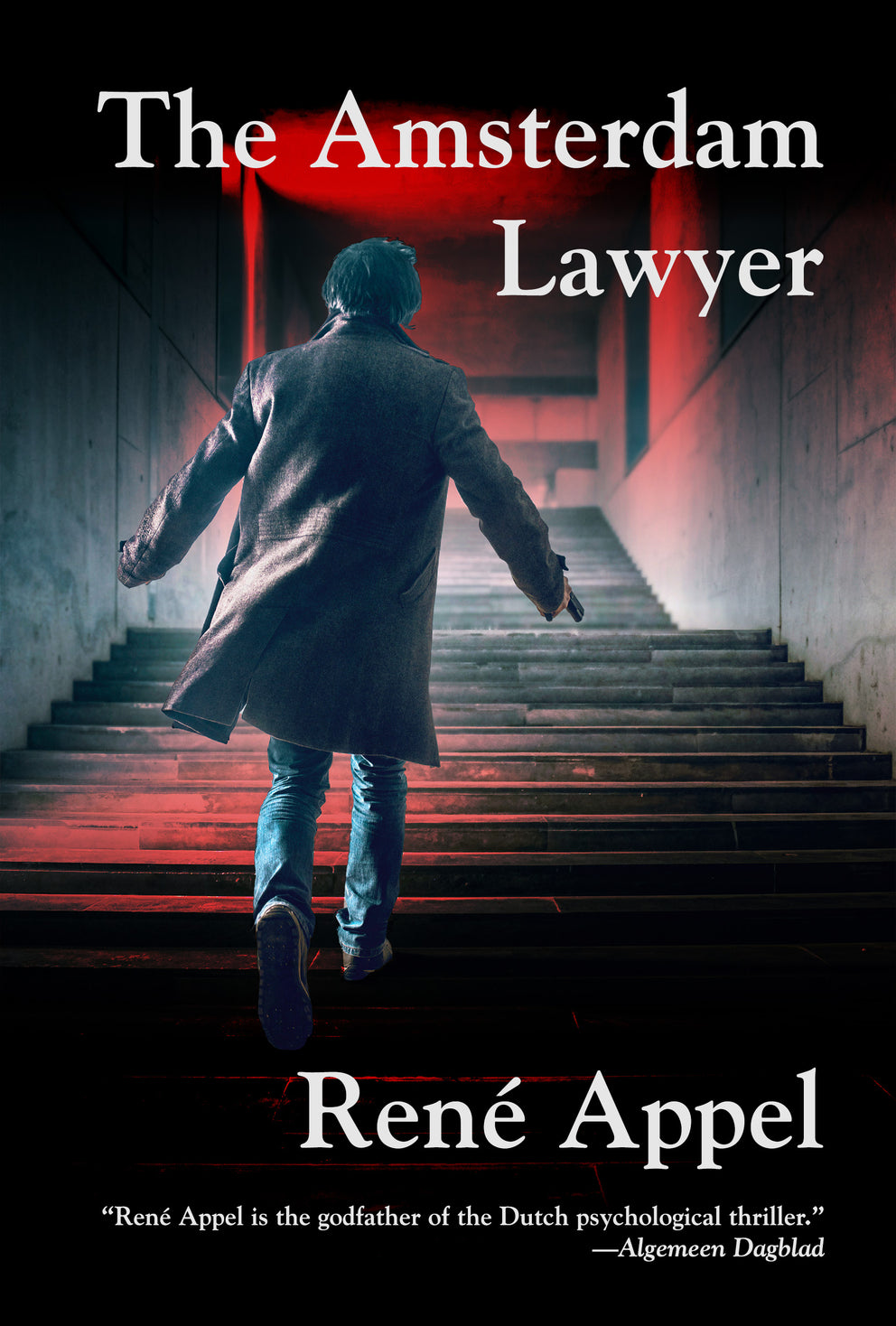 René Appel (translated by Josh Pachter)
The Amsterdam Lawyer
from

$2.99
Up-and-coming Amsterdam lawyer David Driessen thinks he's hit the jackpot when a wealthy client showers him with praise, glamour, and plenty of money. But David learns far too late that every gift from the shady realtor comes with a catch—and a price tag. As his gambling addiction, his constant need for cash, and his wife's infidelities combine to drag him deeper and deeper into his client's twisted world of money and despair, David struggles to stay ahead of it all… before his time runs out. In The Amsterdam Lawyer, René Appel—two-time winner of the Golden Noose, The Netherlands' equivalent of the Mystery Writers of America's Edgar Allan Poe Award—once again demonstrates the skill that led leading Dutch daily newspaper Algemeen Dagblad to proclaim him "the godfather of the Dutch psychological thriller." "A fascinating novel, bubbling over with greed, mistrust, and ruthlessness." Gijs Korevaar, Algemeen Dagblad "René Appel is a first-rate Dutch crime writer. The Amsterdam Lawyer is a compelling and twisted legal thriller, the first of what will hopefully be many of his books to appear in English." Steve Steinbock, reviewer for Ellery Queen's Mystery Magazine The Amsterdam Lawyer is translated from the Dutch by Josh Pachter.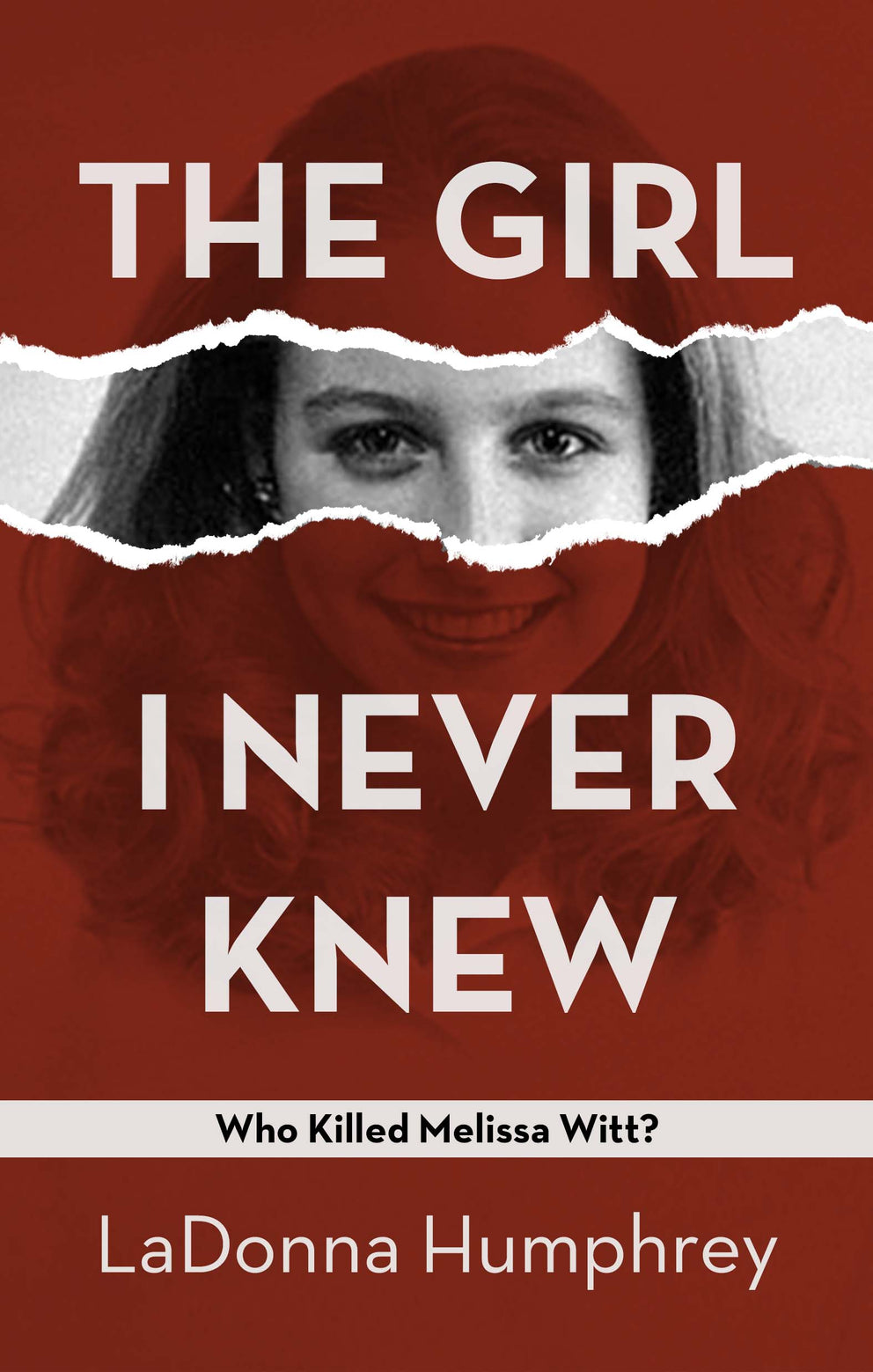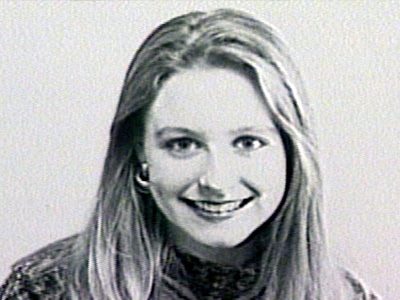 LaDonna Humphrey
The Girl I Never Knew - Who Killed Melissa Witt by LaDonna Humphrey
from

$2.99

$17.95
Justice for Melissa Witt For over two decades the identity of Melissa Witt's killer has been hidden among the dense trees and thorny undergrowth rooted deeply in the uneven ground of a remote mountaintop in the Ozark National Forest. Determined to find answers, LaDonna Humphrey has spent the past seven years hunting for Melissa's killer. Her investigation, both thrilling and unpredictable, has led her on a journey like no other. The Girl I Never Knew is an edge-of-your-seat account of LaDonna Humphrey's passionate fight for justice in the decades-old murder case of a girl she never knew. Her unstoppable quest for the truth has gained the attention of some incredibly dangerous people, some of whom would like to keep Melissa's murder a mystery forever.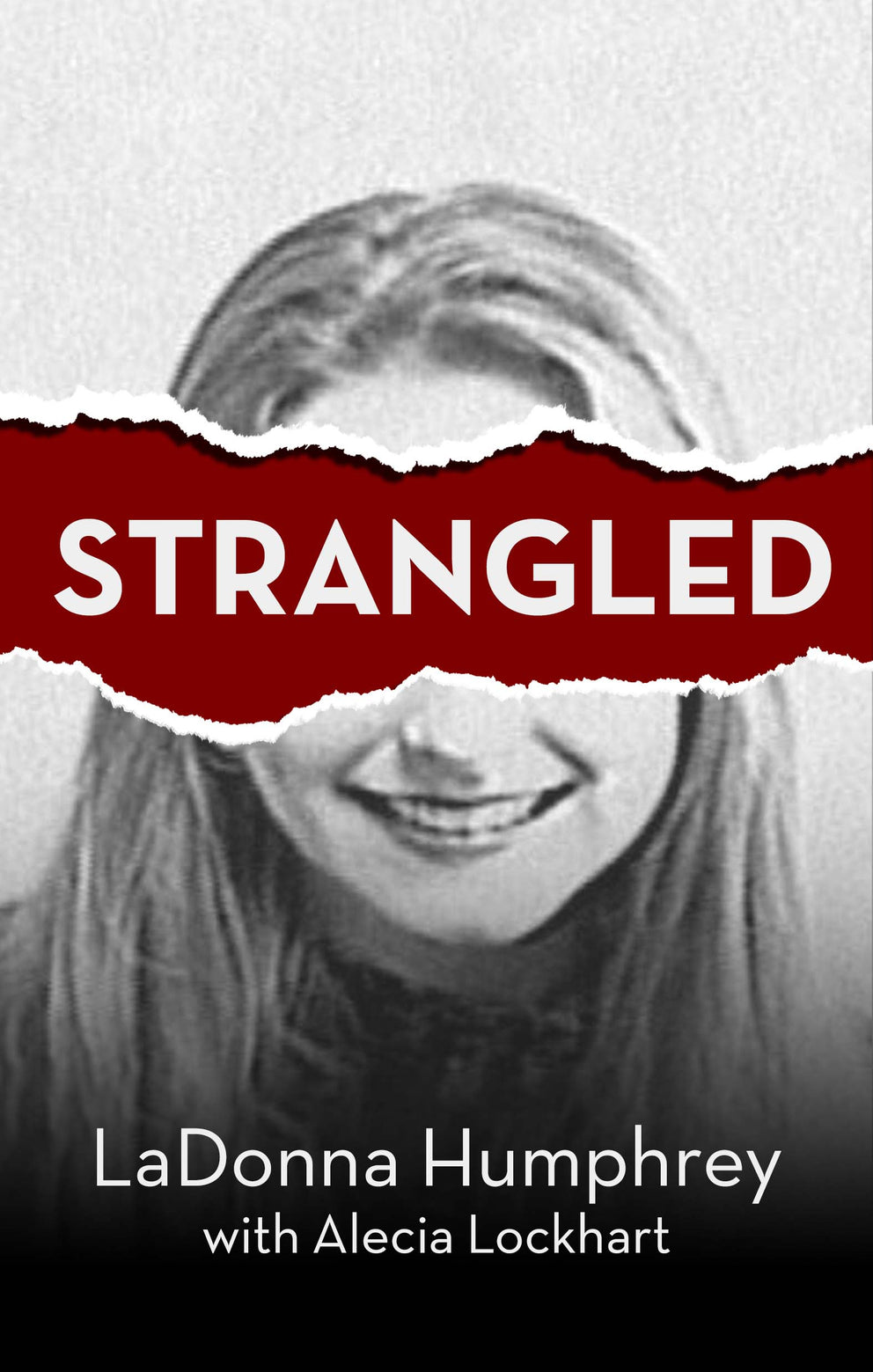 LaDonna Humphrey with Alecia Lockhart
Strangled
from

$2.99
In "Strangled", author LaDonna Humphrey is determined to solve the 1994 murder of Melissa Ann Witt. Her quest for justice takes a surprising turn when Alecia Lockhart shares a dark secret from her past. Together, Humphrey and Lockhart venture into a dangerous and twisted realm known as the "dark web" to uncover a series of mysteries, including Alecia's eerie connection to Melissa Witt's murder. "Strangled" is a gripping and suspenseful account of their battle against a sinister online community bent on destruction, murder, and chaos. As they dig deeper, the stakes get higher, and their safety is at risk. With evil lurking behind every click, they face a crucial question: How far are they willing to go to uncover the answers they desperately seek? If you love crime thriller books, "Strangled" is a must-read that will leave you breathless.
Get or daily book recommendations